Bold. Extravagant. One of a kind.
Your first thought when you see this design is,
"I MUST HAVE IT."
Ukiyo is inspired by the modern citizen of the world! It is made for women with unique style and class, but also for nomads and free souls, who love everything that is out of the box. The bag is perfect for professionals and entrepreneurs who want to make a bold statement and express their unique character, and for those who simply love to stand out from the crowd. Dare to be different! Dare to be YOU!
Crafted in the finest materials, Ukiyo bag by Marina Mićanović, is made with passion and love! Every single detail in the design is carefully chosen by Marina – the leather, the fabric, the zipper, the buttons. In every detail, there is a thought, a feeling, an emotion. It takes over four weeks to create one piece.
Wouldn't you love to have one in your collection too? Something that will be just for you and you alone. Marina never really repeats her models, everything she makes is handmade, which means that no one else in the world would have the same bag as you.
We would love to see one on you!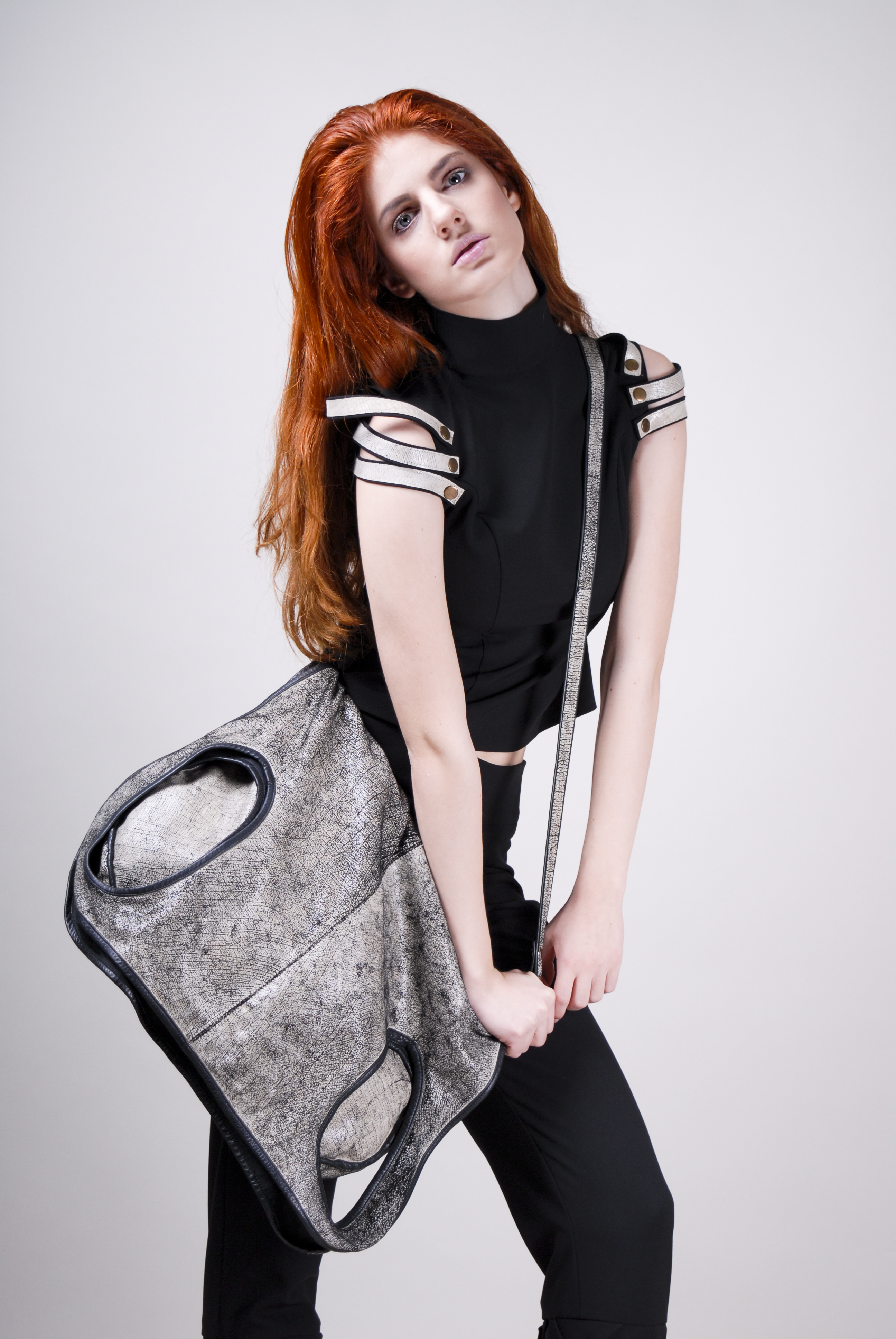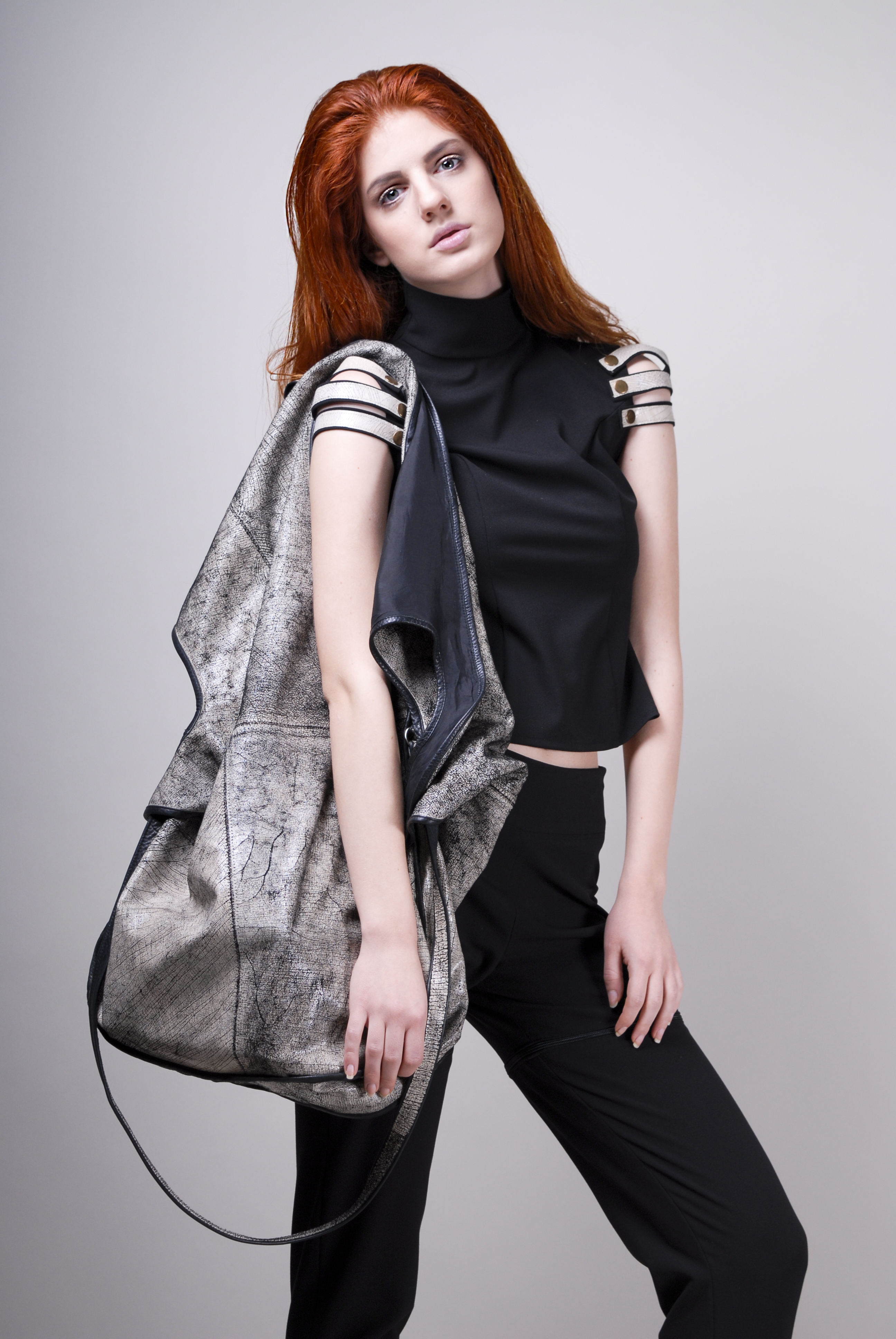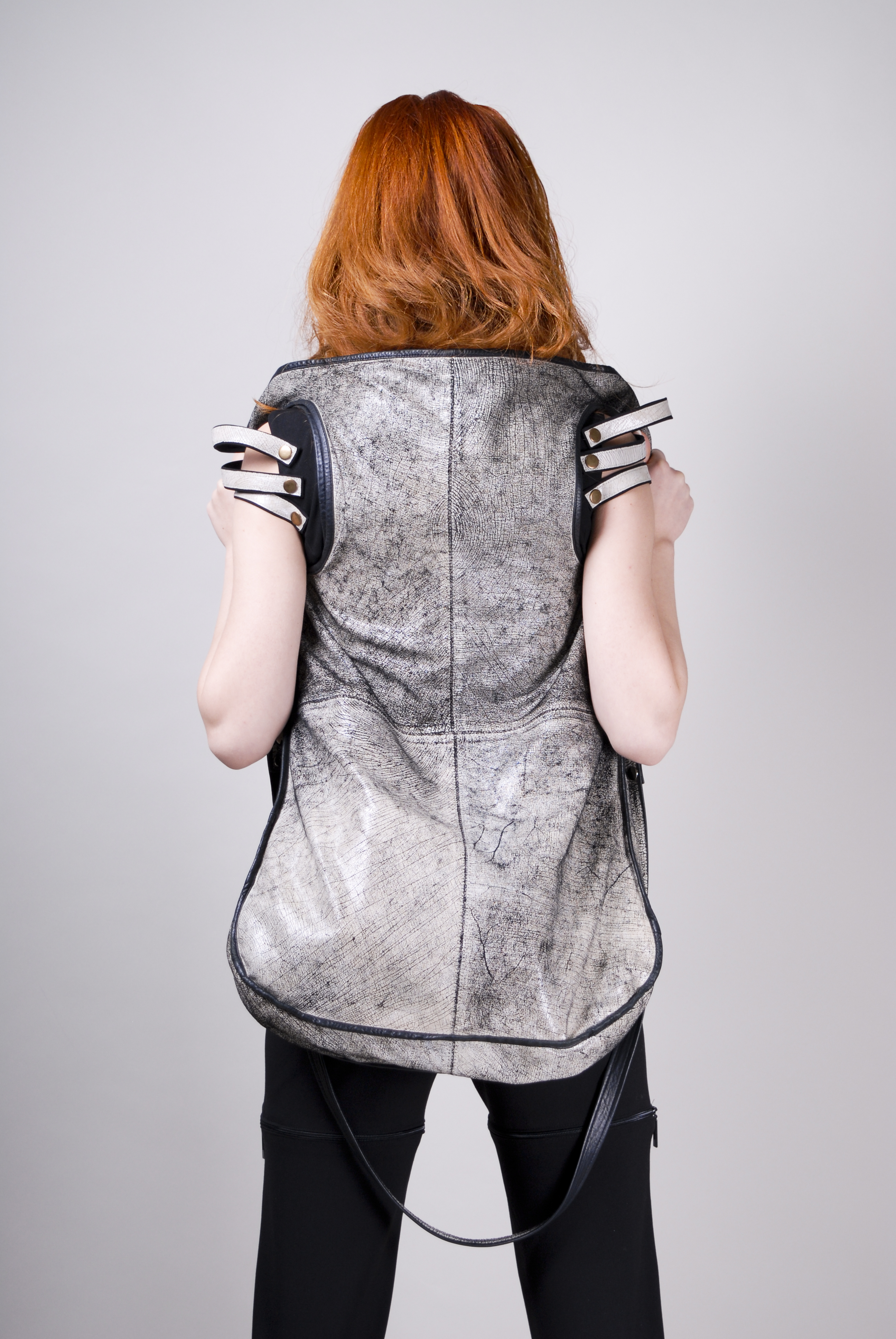 This handmade bag is designed to be worn in 3 different ways: as a jacket or carry it as a bag with or without the strap.
Whatever we say about it will come short as this is one of those artistic creations that simply has to be experienced with your heart.
In the beginning, Marina, a Serbian fashion designer with a passion for unusual shapes and innovations, had a vision. A design that has to combine her love for extraordinary shapes and fabrics, intertwined with elegance and grace.
When Marina was sitting, thinking of the design of her Ukiyo bag, she was inspired by this new nomad world where everyone is always on the move. A world where everyone is different and unique, and that is precisely how it should be. Imagine we are living on a planet where we are all the same…wouldn't that be incredibly boring?
You might wonder by now what does "Ukiyo" mean? Well, the name says it all about the concept of this futuristic design. In Japanese, the word is used to describe an urban world that is ever-moving, evolving, always changing, transforming, flowing… For those who know Marina, that is exactly who she is – like a river that never stops.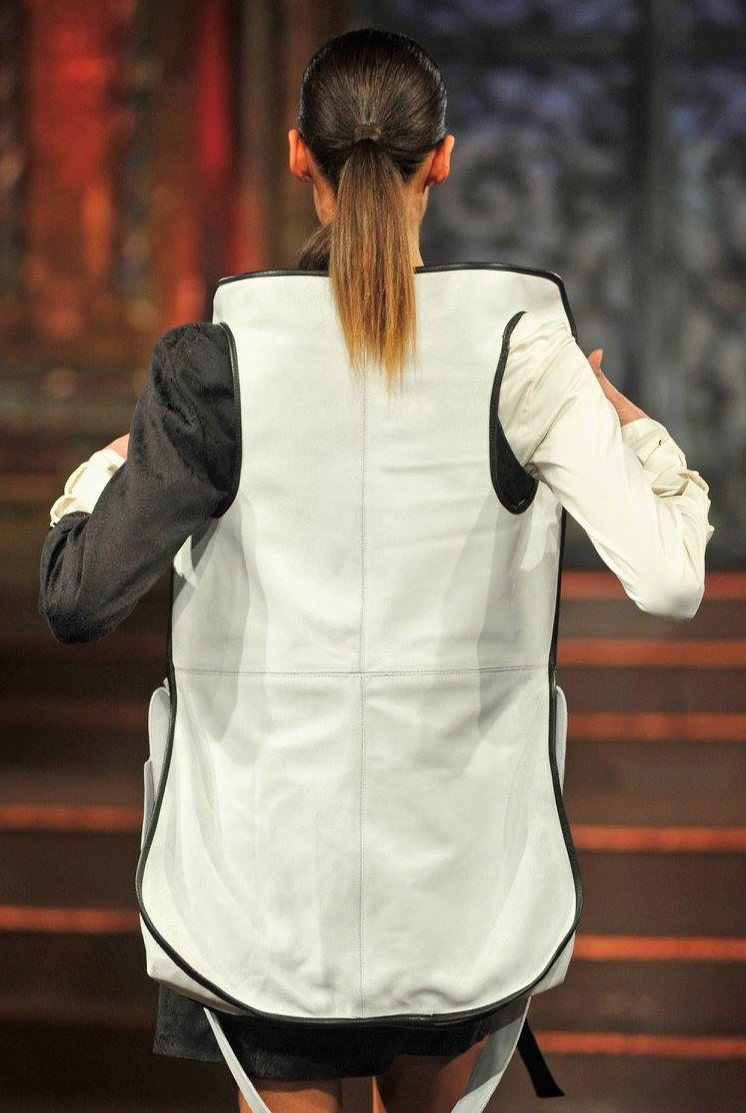 Hi, my name is Marina, and I love fashion, tango and all things beautiful. I started my fashion career in Serbia and had a fantastic opportunity to present my collection at New York Fashion Week in 2016. My designs are a direct expression of who I am and how I see the world. I am all about extravagant shapes and fabrics.

One thing you should know about me is that I never create the same design Inspiration is all around me. Sometimes, my mind is so restless, because I continuously create just by observing the world around me, and even more so when I close my eyes.

I know this might sound like a cliche, but I put all my love and heart into what I do. I hope you feel it too. I would like to personally invite you to preorder my latest design, my Ukiyo bag. If I have to describe it in one word, I would say that this is my statement to the world right now – dare to be different and dare to be you!