With big pleasure, we announce our participation at NYFW as vendors organized by ATF fashion house at the BALANCE ART CENTER located on Fashion avenue in Midtown Manhattan, at 151 west 30th street New York, NY
Event will start at 6pm – 8pm, february 11th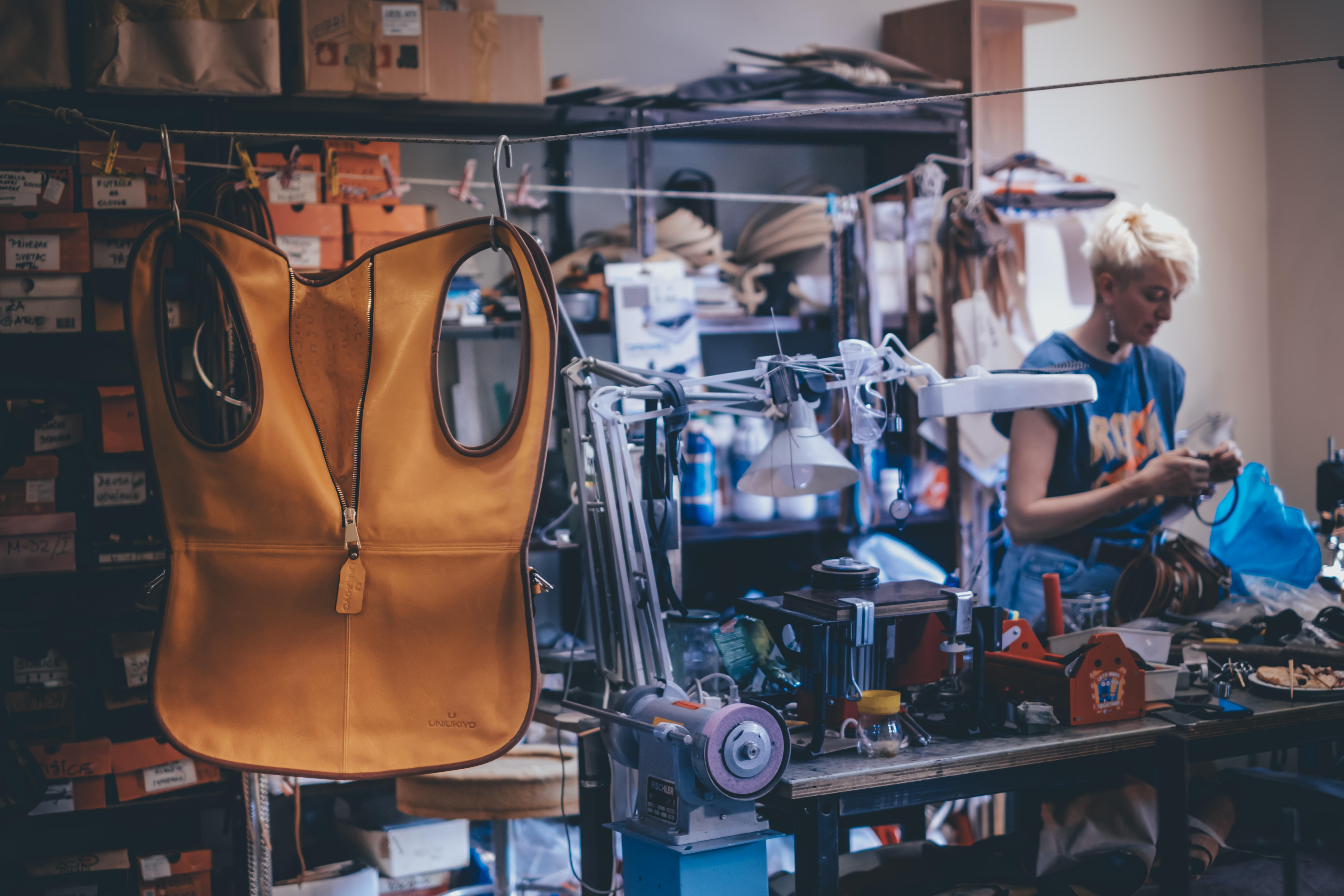 Belgrade, the city where I create
There will be another one organized by ULUPUDS ( Association of Artists of Applied Arts of Serbia ) which will be held between October 19th and November 19th in SKC (student cultural center) Belgrade, called "Design exhibition."
The exhibition will showcase the latest collection from the UniUkiyo line, representing the innovation of a fashion bag and backpack in one piece Uniukiyo – Exclusive handmade leather products
After the classic UniUkiyo bag won awards, New design of Urban UniUkiyo and MinnieU UniUkiyo bag got a lot of sympathies UniUkyo bag – Uniukiyo
Follow us for new exhibitions and fashion events in which we participate Gallery from Instagram – Uniukiyo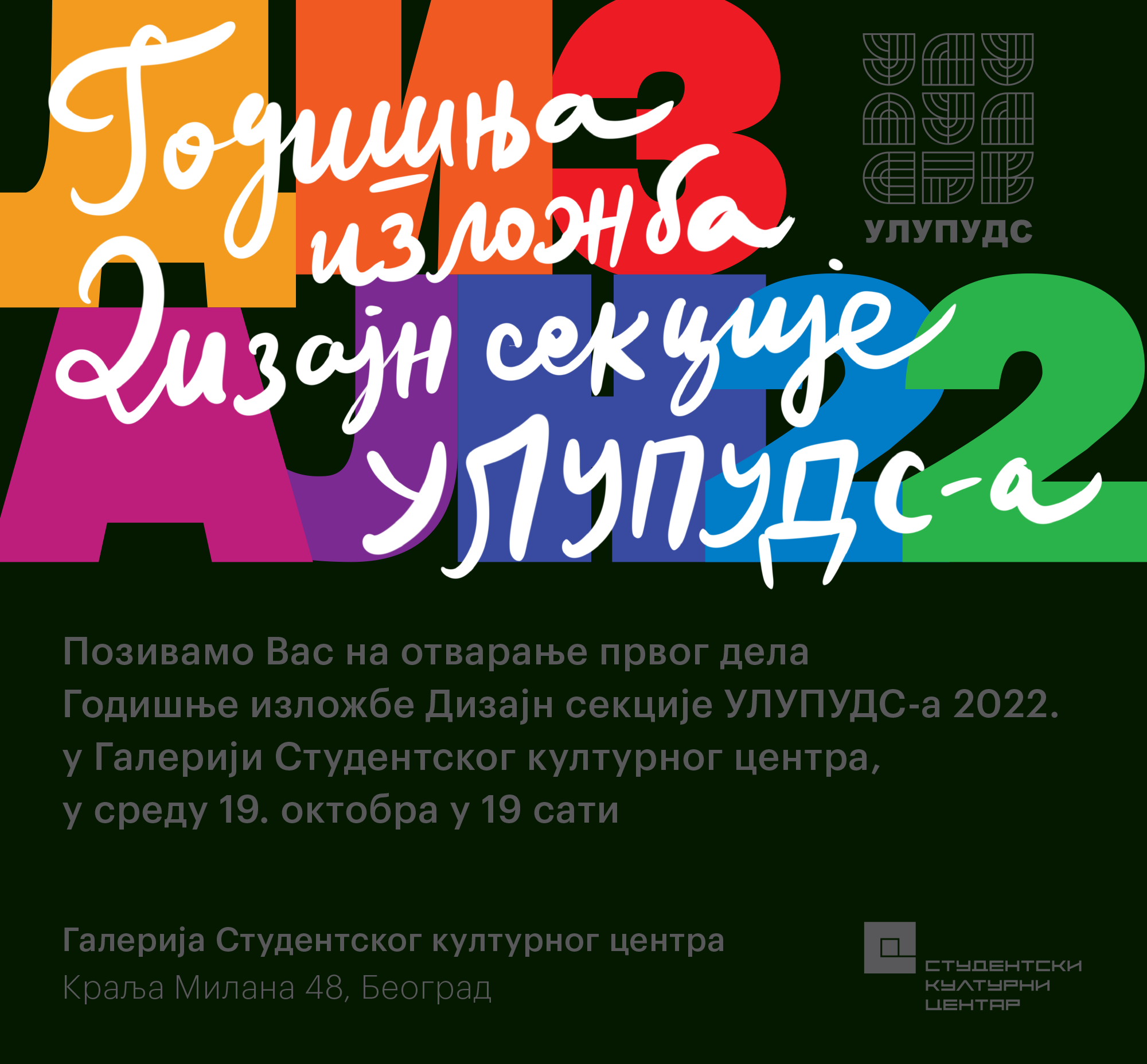 Association of Fine Arts and Designers of Serbia exhibition
The Exhibition organized by ULUPUDS( Association of Fine Arts and Designers of Serbia), called TISO 7, will be held in Belgrade until January 17th, 2022, at the Museum of Applied Arts. At this exhibition, you can feel all the creative energy of fantastic artists who contribute to this world of beautiful colors, shapes, and authenticity.. 
At this exhibition, the award for artistic work went to the UniUkiyo bag, designed by Marina Micanovic with the Plaque. 
The UniUkiyo brand by Marina Mićanović will be presented at Boston Design Week on April 30. and May 1 in Boston
The Sigma Design Center will host four different exhibitions including interior design, graphic design, music design and fashion design.
At this event, visitors will enjoy Marina's recognizable collection of clothes and bags as the unique exhibition and presentation.
The event will be held on April 30 and May 1 from 6 to 9 p.m.
registration is required and can be done on the official website of the Sigma Design Center
International Digital Fashion Week (IDFW)
It is well known that Marina Micanovic presents her new collections every year at Fashion Weeks across the globe. In response to the current global events, the runway has gone online and Digital International Fashion Week is being held for the first time this year enabling all fashion lovers to follow new fashion trends online.
This fall, Marina will present her new collection of leather bags, which evoke a new and timeless lifestyle in which there are no limits. The innovative design of this 3-in-1 bag is meant for those who live by being unapologetically themselves and savoring every passing moment.
The originality of this fantastic design is reflected not only in the visual sense but also in the multi-functionality. The Ukiyo bag can be worn in several ways that fit all occasions.
Organized by IDFW, Marina will present a collection of Ukiyo bags for this Fall/Winter season. This innovative project will be available on all fashion channels such as: FNL Network, Roku TV, Apple TV, Android TV, Amazon fireTV, Apple app store, Google Play store.
FNL network is officially on FWO's (Fashion Week Online) calendar.
New times bring new challenges, but the beauty of everything remains in the creative process and the variety of our self-expression.
Join us on September 5th at 12pm (EST).
Yours truly,
Marina Micanovic Fashion Team
In response to the current global events.
Production – @istokfilms
Fashion Assistant – Jovan Zivkovic
Makeup – Adrienne Vazquez
Makeup Assistant – Xenia Suschkow
Models : Catherine Lane and Desire Baker 
Port of entry – Concert in Carnegie Hall
At One of the largest centers of classical music on the world, Carnegie Hall, musicians from all across the globe will meet one another and make their artistic dreams come true. This Spring, they will perform contemporary works from global array of composers who have dedicated their talent to the Great City of New York.
The first half of the concert features internationally acclaimed pianist Jasna Popovic in collaboration with Composers Concordance, a presenting organization that nurtures contemporary music with 35 years history of producing concerts in NYC. 
The second part of the evening is a majestic performance of a renowned guitarist Nemanja Bogunovic, and his chamber ensemble. 
The internationally acclaimed fashion designer, Marina Micanovic, will have the honor of being a part of this great story, where she will designs gowns and costumes for a number of artists. Her own fashion signature is to be found at one such a state. The designs she will present on March 3rd in Carnegie Hall will be in tune with the sensibilities of the artists, their music and creativity. 
Read more about this event here: https://portofentryconcerts.com/
Get your ticket today: https://www.carnegiehall.org/Calendar/2020/03/03/Port-of-Entry-New-York-Nemanja-Bogunovic-Guitar-Jasna-Popovic-Piano-0800PM
Following a successful show during New York Fashion Week at Pier59 Studios, designer Marina Micanovic will present her new collection at Paris Fashion Week on September 28that Salons Marceau, just steps away from the iconic Arc de Triomphe.
With designs already well-recognized for her signature style and flair, Paris, one of the fashion capitals of the world, will finally have the opportunity to see her creations this month during one of the industry's most momentous weeks of the year. 
Her models will be adorned with handmade accessories and characterized by a minimalist look echoing sophistication and elegance.
Micanovic uses materials that are natural with leather and accented by brocade details.
Now embarking upon the biggest fashion stages of the world, her brand and her continuous accomplishments carry her there with ease.No doubt that audiences and critics alike will welcome her with open arms.
After participating in Raw Artist's showcase on December 19th in Brooklyn, and exhibiting a part of her upcoming collection at the Museum of Illusions at the annual Luka Bala Foundation benefit, held on May 21st in New York, Marina is happy to announce her upcoming fashion show at NY Fashion Week on September 7th.
This is her third NY Fashion Week show. After presenting her collections "Rhythm of Asymmetry" and "Color Birds II", she will introduce her latest creations entitled "Geometric Fantasy" inspired by geometric shapes and their unusual intersections. Each piece is made out of natural materials and is accentuated with different leather details, making each piece unique.
Marina is a true artist when it comes to combining wearable with haute couture. Her recognizable designs will be presented to the public once again on the largest stage in the center of the fashion world.
I am pleased to announce that Marina Micanovic Fashion will participate in the annual Luka Bala Foundation Benefit and through a fashion exhibition introduce a part of its upcoming Fall collection.
Music for the night will be performed by Aleksandra Denda, an internationally recognized music artist. She's been performing and recording throughout USA, Europe, Asia and South America, as a leader and as featured artist in the wide array of musical genres, spanning from Soul to World Music, Brazilian, R&B, and Jazz.
The LBF Benefit will be held at the newly opened Museum of Illusions, full of fascinating exhibits which will trick your confidence in senses, but amaze you by doing it; the world that will confuse you, but also educate you. It's located at 77 8th avenue in New York.
Come and join us!
Tickets are available at https: https://tinyurl.com/lukabala
Luka Bala Foundation's mission is to honor the memory of Luka Bala by providing scholarships to persons wanting to further their intellectual, emotional, spiritual, cultural and physical education by attending such institutions or camps.
MEMBERSHIP IN COPPER ROOM NYC
After successful runways and presentations of her collections across Europe, Marina decided to go one step further and present her work to the New York audience.
Two years ago she presented her collection at New York Fashion Week organized by Art Heart Fashion (in February 2016) and AMCONYC (in September 2016), as well as she participated in the humanitarian project (April 2017) -St. Sava Fundraising Fashion Show.
Today, she is based in NY and she continues to conquer with her design and unique work, making her creations from the very beginning recognizable.
Her very well-designed concept of collections, work and solutions came across great interest from various organizations and boutique shops in New York.  One of them is the Cooper room organized by Flying solo, https://flyingsolo.nyc/ located in the most beautiful part of the New York City, Soho. 
Soho is favorite also among tourists for many different designer shops and the uniqueness of the designer's work.
It is our great pleasure to present you a part of the atmosphere from the Copper room https://flyingsolo-designer.com/the-copper-room
Photo by Nebojsa Perkovic